CBD to Wellness Detail
The Merriam-Webster Dictionary defines wellness as "the quality or state of being in good health especially as an actively sought after goal".

We share those values and believe in promoting good mental and physical health by delivering first-rate CBD and Hemp products that can complement the positive features in your Life. CBD provides an amazing opportunity to supplement your goal for a healthier lifestyle. Its all-natural, organic ingredients are safe and legal to use.
Websites:
website:
https://www.cbdtowellness.com
Email:
info@cbdtowellness.net
Category:
Vitamins & Food Supplements, Holistic Practitioners
CBD to Wellness Special offer
Check out our premium CBD products today!
CBD to Wellness Image(s)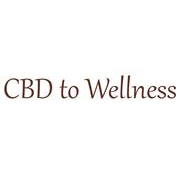 CBD to Wellness Comments