Lamore's Gulf Station Detail
Starting as Johnnie's Gulf in 1956 and then changing to Lamore's Service Station in 1974, we are a fully licensed & insured business that serves residents and businesses throughout Wethersfield and beyond. As a family owned operation, we know how inconvenient and even dangerous it can be to be involved in an accident or run out of gas a long way from home. Relax...we can handle everything from local and long distance towing to tire changes, jump starts, fuel deliveries, and lockouts. And that roadside assistance is not only for cars, it applies to heavy duty trucks and tractor trailers as well. Our jump start equipment can turn over the engine of a big rig in the coldest weather, and we can also replace brake chambers and air hoses...right there where your truck has broken down. Faster repairs mean less downtime so give us a call and let us help you keep on truckin'.
Websites:
website:
http://lamorestowing.com/
Email:
lamoresserv@aol.com
Category:
Auto Towing, Auto Repairing, Truck Repairing & Service, Automotive Services, Tire Dealers, Shock Absorbers, Struts, Auto Alternators, Starters & Generators, Auto Transmissions, Auto Air Conditioning
Business Hours:
Monday : Open All Day
Tuesday : Open All Day
Wednesday : Open All Day
Thursday : Open All Day
Friday : Open All Day
Saturday : Open All Day
Sunday : Open All Day
Payment Accepted:
American Express, Cash, Discover, Mastercard, Visa,
Lamore's Gulf Station Special offer
Top Quality Towing & Roadside Assistance!!
Lamore's Gulf Station Image(s)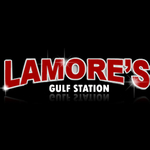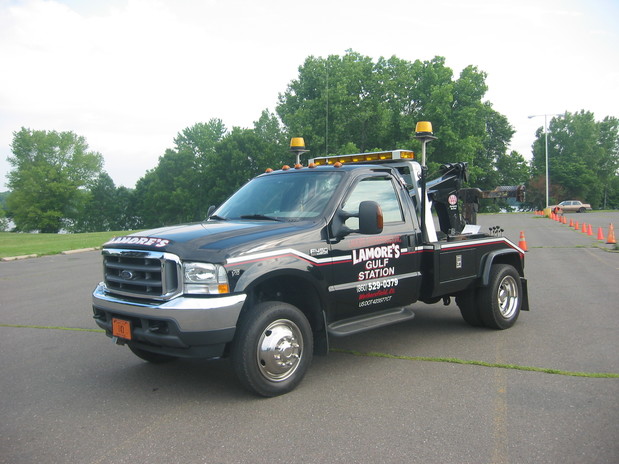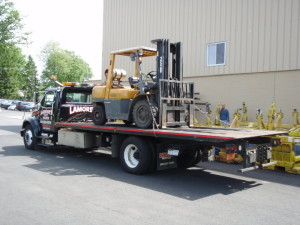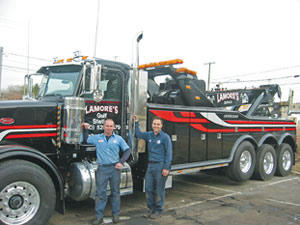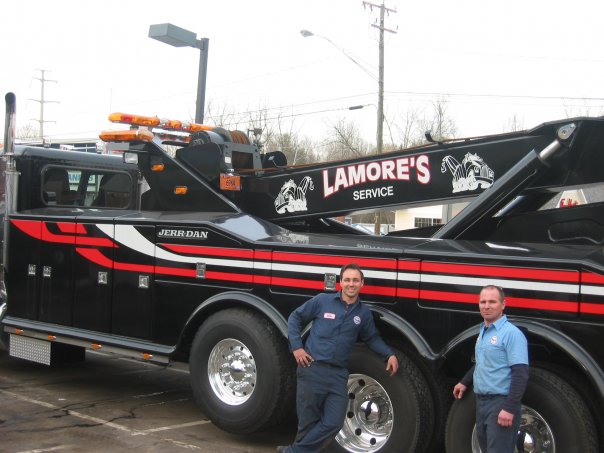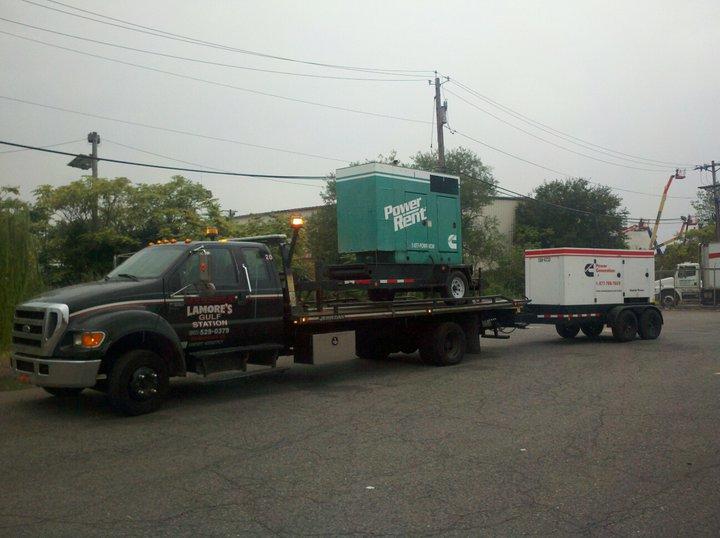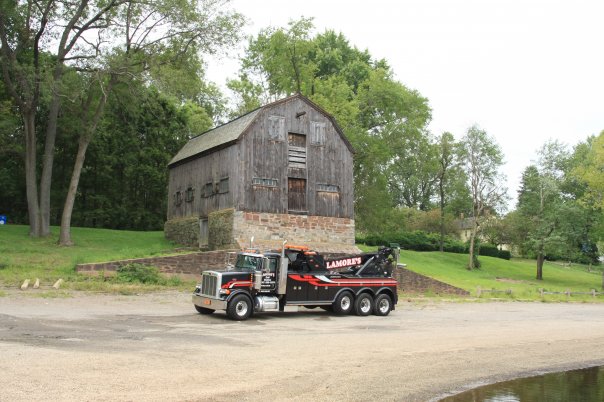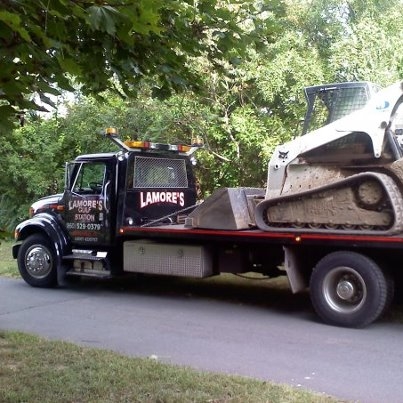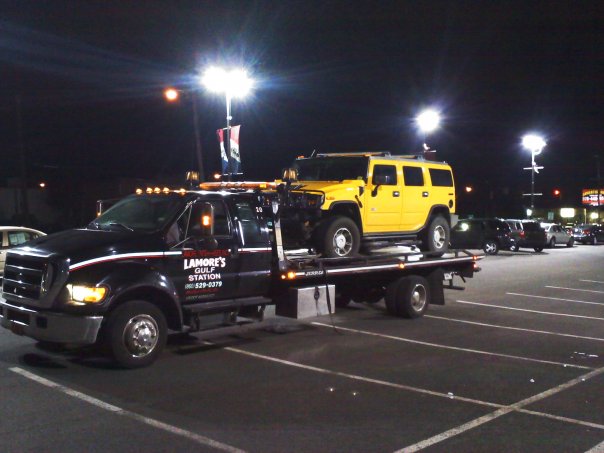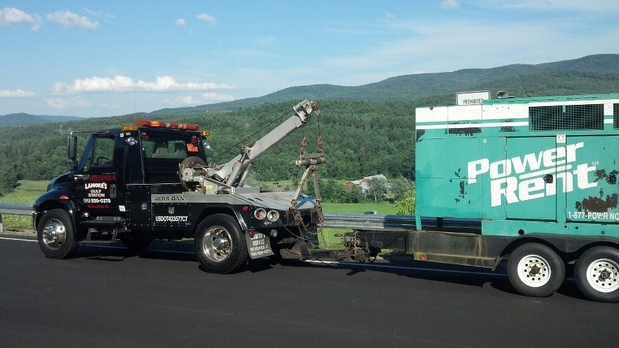 Lamore's Gulf Station Comments