100% Chiropractic - Johns Creek Detail
At 100% Chiropractic in Johns Creek, Georgia our wellness center is dedicated to providing the most innovative treatment to get patients back to feeling and performing at their "100%. Automobile accidents tend to bring a large number of patients into our office, but we also see many patients dealing with sports accidents and emotional stress that can lead to back pain, neck pain, headaches, allergies and asthma, hip pain, knee pain, decreased immunity and much more. At our Johns Creek chiropractic center, we live up to our name by providing 100% satisfaction and 100% healing by applying our unique expertise and experience to designing treatments.
Websites:
website:
http://100percentchiropractic.com/our-locations/georgia-locations/johns-creek-ga/
reservation:
http://100percentchiropractic.com/contact-us/johns-creek-ga/
Email:
drmandee@100percentdoc.com
draustin@100percentdoc.com
Category:
Chiropractors
Business Hours:
Monday : Closed
Tuesday : 1:00 PM - 5:30 PM
Wednesday : 8:00 AM - 11:00 AM , 1:00 PM - 5:30 PM
Thursday : 8:00 AM - 11:00 AM , 1:00 PM - 5:30 PM
Friday : Closed
Saturday : Closed
Sunday : Closed
Payment Accepted:
American Express, Android Pay, Apple Pay, Cash, Check, Discover, Financing, Mastercard, Visa,
Services:
Chiropractic Care, Chiropractic X-rays, Family Wellness, Corrective Care, Auto Accidents (personal Injury), Prenatal Chiropractic Care, Pediatric Chiropractic Care, Massage Therapy, Nutritional Counseling
100% Chiropractic - Johns Creek Special offer
Enjoy our $49 first experience!
100% Chiropractic - Johns Creek Image(s)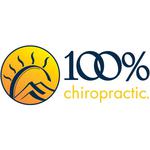 100% Chiropractic - Johns Creek Comments