Shea Kohl Law, LC Detail
Since 1984, residents of greater St. Louis and throughout Missouri have trusted in Shea Kohl Law to aid them with their legal issues. The law firm provides high-quality legal services in the fields of family law, criminal defense, and personal injury. Some of the case types it has successfully handled for 30+ years include divorce, child custody, child support, accident injury claims, workers' compensation claims, social security disability claims, employment discrimination issues, and DUI/DWI defense.

What sets the Shea Kohl law firm apart is its pragmatic approach. It provides candid, fact-based appraisals of each case, and then formulates and executes a strategic plan for each case that is in the best interest of the client. When Shea Kohl Law takes on your case, you can rest assured you will get practical legal solutions that work.

The success of the firm is largely due to its lawyers' 100+ years of combined legal experience. The firm is led by top-rated attorneys Michael P. Shea and Donald L. Kohl, Joseph R. Kuhl and Nathan A. Steimel and supported by top-notch support staff.

The lawyers at Shea Kohl Law have been recognized for their experience and the results they have obtained for clients, each having received different awards and accolades. Some of the awards and accolades include the AV Preeminent Peer Review Rating by Martindale-Hubbell, which is the highest recognition for professionalism and ethics among lawyers. The "Super Lawyer" designation by Thomson Reuters, an award attain by only the top 5 percent of lawyers in each state, as well as the AVVO Superb rating.
Websites:
website:
https://www.sheakohllaw.com/
Category:
Accidents, Personal Injury & Property Damage Attorneys & Lawyers, Divorce & Family Law Attorneys & Lawyers, Criminal Law Attorneys & Lawyers, Dwi, Dui, Owi, Oui Attorneys & Lawyers, Labor & Employment Law Attorneys & Lawyers, Social Security & Disability Claims Attorneys & Lawyers, Employment Discrimination Law Attorneys & Lawyers
Business Hours:
Monday : Open All Day
Tuesday : Open All Day
Wednesday : Open All Day
Thursday : Open All Day
Friday : Open All Day
Saturday : Open All Day
Sunday : Open All Day
Shea Kohl Law, LC Special offer
Schedule a Consultation
Shea Kohl Law, LC Image(s)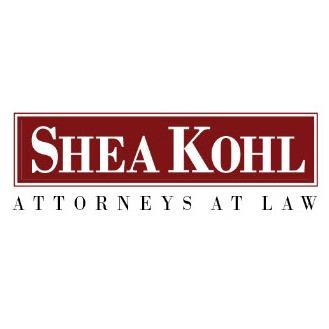 Shea Kohl Law, LC Comments