Steffens Law Office, P.C. Detail
Steffens Law Office, P.C. is an Personal Injury, Bankruptcy, and Estate Planning Law Firm focused in helping Nebraska and South Dakota families. With locations in Broken Bow, Kearny, and Grand Island, the Nebraska attorneys and legal staff of the Steffens Law Office have a combined experience of nearly 30 years.

If you would like to discuss your law needs, and find out how Steffens Law Office can help you, please give us a call at 308-872-8327 to schedule a free consultation.
Websites:
website:
http://www.steffenslaw.com
Email:
steffenslaw@inebraska.com
Category:
Accidents, Personal Injury & Property Damage Attorneys & Lawyers, Bankruptcy Attorneys & Lawyers, Estate Planning & Administration Attorneys & Lawyers, Legal, Financial Services
Business Hours:
Monday : 8:00 AM - 5:00 PM
Tuesday : 8:00 AM - 5:00 PM
Wednesday : 8:00 AM - 5:00 PM
Thursday : 8:00 AM - 5:00 PM
Friday : 8:00 AM - 5:00 PM
Saturday : Closed
Sunday : Closed
Steffens Law Office, P.C. Special offer
Free Consultation
Steffens Law Office, P.C. Image(s)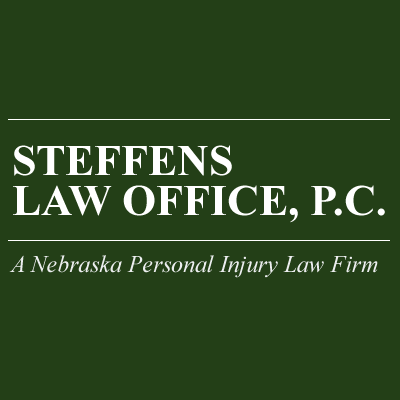 Steffens Law Office, P.C. Video(s)
Steffens Law Office, P.C. Comments