EnviroTech Pest Services 1 Detail
Established in 1985, Enviro-Tech Pest Services is among the top 15% of pest management companies nationally. How was this success possible? Enviro-Tech Pest Services recognizes that once a pest problem arises, most of those affected seek solutions that will not cause harm to their children, family members with health problems, their pets, or the environment. Enviro-Tech Pest Services builds strong, long-term business based partnerships with customers because we share that focus. We seek to customize a pest solution with the lowest impact on non-targets, utilizing Integrated Pest Management and judicious use of pesticides. Enviro-Tech Pest Services' outstanding focus on customer satisfaction and environmental consciousness reflects the core values of our company. Embracing the challenge of exceeding expectation, Enviro-Tech Pest Services provides entrepreneurs and existing service companies with a brand and system to grow and promote their business with a focus on environmental sustainability, profitability, and customer service.
Websites:
website:
https://www.envirotechpestservices.com/index.php
Email:
greg@envirotechpestservices.com
Category:
Pest Control Services
Business Hours:
Monday : 9:00 AM - 5:00 PM
Tuesday : 9:00 AM - 5:00 PM
Wednesday : 9:00 AM - 5:00 PM
Thursday : 9:00 AM - 5:00 PM
Friday : 9:00 AM - 5:00 PM
Saturday : Open All Day
Sunday : Open All Day
Payment Accepted:
American Express, Cash, Discover, Mastercard, Visa,
Products:
Termite Certificates, Raccoon Removal, Household Pest Control, Ant Control, Mice Control, Fly Control, Gopher Control, Mosquito Control, Flea & Tick Treatments, Termite Control
EnviroTech Pest Services 1 Special offer
Call us for your pest control needs!
EnviroTech Pest Services 1 Image(s)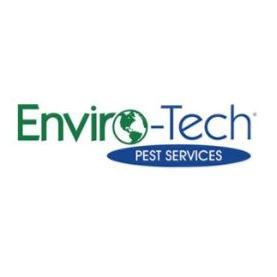 EnviroTech Pest Services 1 Comments