Nadeau Legal PLLC Detail
Nadeau Legal PLLC is home to a multi-talented civil litigation attorney in Bedford, New Hampshire. Robert Nadeau practices civil litigation, family law, probate law, bankruptcy law and business law. No matter how complex your legal issue may seem, you can count on him to help you choose the best course of action.

Visit our firm today to get sound legal counsel from a compassionate family law attorney in Bedford, NH.
Websites:
website:
http://nadeauattorney.org
Email:
rob@nadeaulegal.com
Category:
Attorneys & Lawyers, Divorce & Family Law Attorneys & Lawyers, Wills, Trusts & Estates Attorneys & Lawyers, Probate Law Attorneys & Lawyers, Real Estate Attorneys & Lawyers, Corporation, Partnership & Business Law Attorneys & Lawyers, Bankruptcy Attorneys & Lawyers
Business Hours:
Monday : 8:30 AM - 5:00 PM
Tuesday : 8:30 AM - 5:00 PM
Wednesday : 8:30 AM - 5:00 PM
Thursday : 8:30 AM - 5:00 PM
Friday : 8:30 AM - 5:00 PM
Saturday : Closed
Sunday : Closed
Nadeau Legal PLLC Special offer
NADEAU LEGAL HAS THE ANSWERS YOU NEED
Nadeau Legal PLLC Image(s)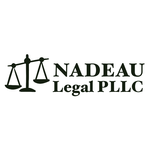 Nadeau Legal PLLC Comments