Santander Bank ATM Detail
In Bethlehem, Santander Bank is here to help serve your financial needs. With more than 575 branches and more than 2,000 Santander ATMs across the Northeast, including many CVS/pharmacy locations. With checking accounts, money market savings accounts, auto loans, personal loans, online banking, mortgages, and business banking - as well as a full suite of other banking products and services - Santander Bank's network of 9,800 colleagues is here to help you and your business. Member FDIC. Equal Housing Lender.
Websites:
website:
http://www.SantanderBank.com
Category:
Automated Teller Machines (Atm), Credit Card Processing, Loans, Banking, Savings & Loan Associations, Financial Planning Consultants, Investment Advisory Service, Financial Services
Business Hours:
Monday : 8:00 AM - 10:00 PM
Tuesday : 8:00 AM - 10:00 PM
Wednesday : 8:00 AM - 10:00 PM
Thursday : 8:00 AM - 10:00 PM
Friday : 8:00 AM - 12:00 PM
Saturday : 8:00 AM - 10:00 PM
Sunday : 9:00 AM - 6:00 PM
Products:
Checking, Savings, Credit Cards, Mortgages, Loans, Line Of Credit, Debit/atm Cards, Money Market Savings, Retirement Services, Student Banking, Small Business Banking
Santander Bank ATM Special offer
Visit us online now!
Santander Bank ATM Image(s)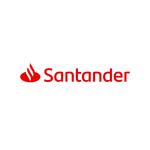 Santander Bank ATM Video(s)
Santander Bank ATM Comments