Image Communications Detail
Image Communications has been in business for over 25 years. We are the only independent authorized Dish Network, DirecTV, Hughes and WildBlue ViaSat High Speed Internet in the greater Fallbrook area. Our customer service is LEGENDARY. We are also HOME THEATER EXPERTS, providing turn key home entertainment systems. WE TYPICALLY BEAT COSTCO PRICES ON BIG SCREEN TVS. If you shop with us, you'll buy with us! If you bought elsewhere you paid too much!
Websites:
website:
http://mywirelessimage.com/
Email:
john@wildblue.net
Category:
Cable & Satellite Companies, Satellite Equipment & Systems
Business Hours:
Monday : 9:00 AM - 5:00 PM
Tuesday : 9:00 AM - 5:00 PM
Wednesday : 9:00 AM - 5:00 PM
Thursday : 9:00 AM - 5:00 PM
Friday : 9:00 AM - 5:00 PM
Saturday : Closed
Sunday : Closed
Payment Accepted:
American Express, Cash, Check, Discover, Mastercard, Visa,
Image Communications Special offer
Over 25 Years of Legendary Customer Service!
Image Communications Image(s)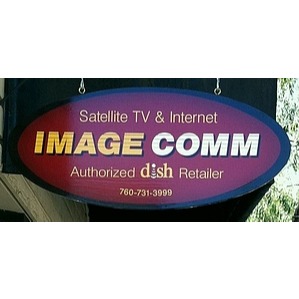 Image Communications Comments